Website designed for Ryce Lawn Care
We understand the importance of having a strong online presence for businesses in today's digital world. That's why we're proud to have created a website for a top-notch lawn company located in Wyalusing, PA.
Working with the Lawn Company
Our team of experts worked closely with the lawn company to understand their business goals and objectives. We took into consideration their target audience, services offered, and the overall aesthetic they wanted to convey through their website. With this information, we created a website that not only looks great but also effectively showcases the company's services and offerings.
Increased Visibility
One of the key benefits of having a website for your lawn company is increased visibility. With the majority of people turning to the internet to find local businesses, a website provides a platform for potential customers to discover your company and learn about the services you offer.
A Powerful Tool
The website we created for the lawn company in Wyalusing, PA, is not just a brochure but a powerful tool that can help drive sales and increase customer engagement. The site is optimized for search engines, making it easier for people to find the company online. In addition, the site includes a contact form that makes it easy for potential customers to get in touch with the company and request a quote.
Building Credibility
Having a website allows the lawn company to establish a strong online presence and build credibility with its target audience. The website includes detailed information about the company's services, history, and team, helping to establish a relationship of trust with potential customers.
Conclusion
In conclusion, a website is an essential component of any successful business strategy, and we're proud to have created a website that will help the lawn company in Wyalusing, PA, achieve its goals and grow its business. Whether you're a new startup or an established business, a website can help you reach new customers, increase sales, and grow your brand.
Tools & APIs used
Hugo Web Framework
Google Analytics
Google Fonts
Google Maps
Cloudflare
JSON LD Schema
SSL Secure
Links
Google Pagespeed Insights
Vist Website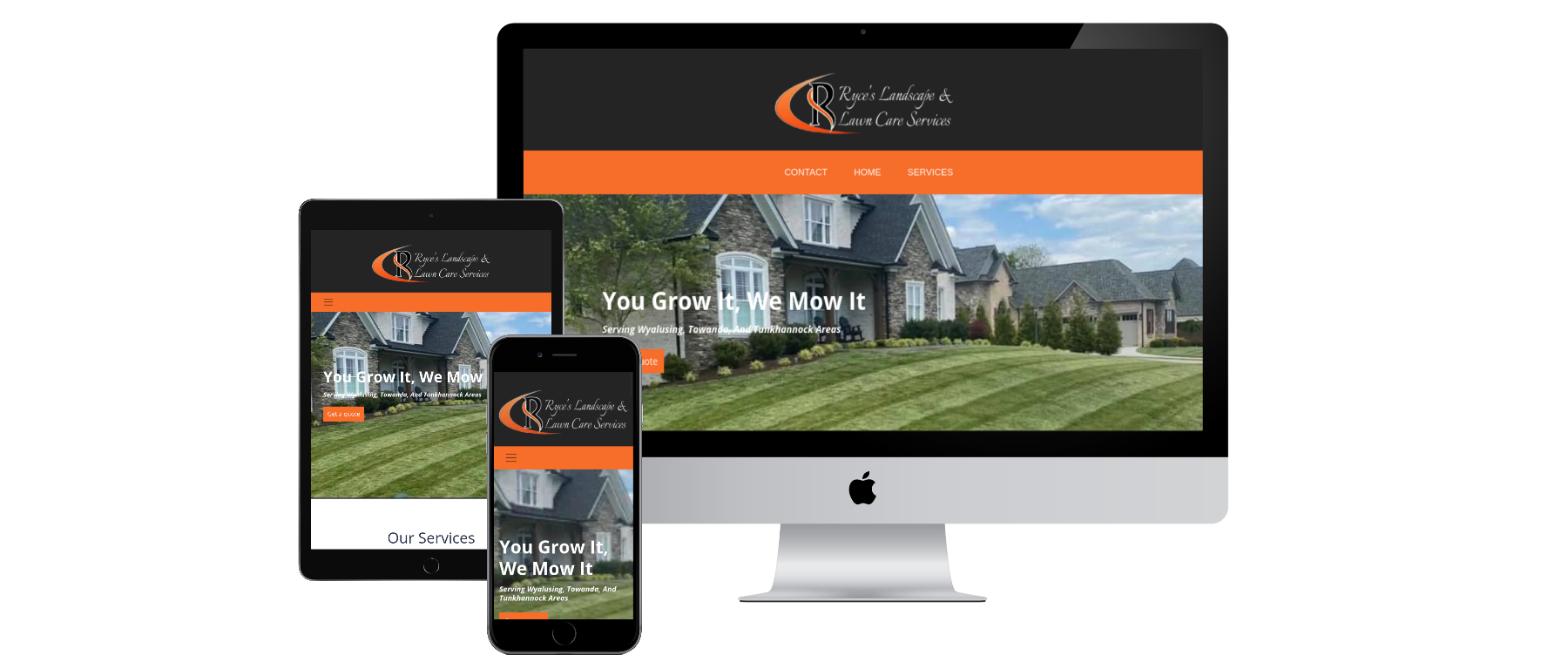 The only contact your businesses needs
for your website design needs